About the Children's Business Fair
At the Baltimore Children's Business Fair, kids will create a product or service, develop a brand, build a marketing strategy, and then open for customers at this one-day marketplace. The children are responsible for the setup, sales, and interacting with customers, and any parent seen selling to the customer or promoting the child's product will result in disqualification from the competition.
A previous competitor from 2009, Makaila Ulmer of Bee Sweet Lemonade, was once a participant in the Acton Children's Business Fair.  Mikaila's Bee Sweet Lemonade is now sold in Whole Foods Market across the country as a result of her young business savvy.
This event is sponsored by Acton Academy, the Acton School of Business, and the generous support of our Baltimore donors and volunteers, who all believe that principled entrepreneurs are heroes and role models for the next generation.
Whether an entrepreneur is famous, like Elon Musk or Oprah Winfrey, or one of the thousands of unsung business owners across this country, these entrepreneurs are the people who make sacrifices to innovate, create jobs, and serve their communities.
Director
Ja'Near Garrus
Ja'Near Garrus, the founder of the Baltimore Children's Business Fair, has a passion for entrepreneurship and developing children to reach their highest and fullest potential. She is the principal designer at the design and marketing firm, Garrus Creative, and is the director of a local homeschooling group.  Ja'Near lives in the Baltimore area with her husband, Ryan, and their three children.
2018 Judges
Dr. Nick Hammond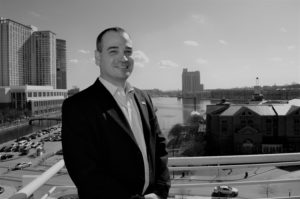 Dr. Nick Hammond is the Associate Vice President of Innovation and Economic Development (AVPIED) for the University of Maryland Center for Environmental Science (UMCES) and the Assistant Director of the Institute of Marine and Environmental Technology (IMET). Dr. Hammond directs the Institute's mission of economic development and technology commercialization, and has started and oversees a number of programs to support this mission including the Harbor Launch small business incubator, Baltimore Entrepreneur Office Hours, the Ratcliffe Environmental Entrepreneurs Fellowship (REEF) Program, and the IMET Entrepreneur in Residence Program.  Prior to coming to IMET Dr. Hammond co-founded Ablitech, Inc. in 2006 as its first CEO, and served as its Chief Technology Officer until becoming the Chief Science Officer in 2011. Hammond was instrumental in raising more than $2.8M from federal grants and contracts, foundations, angel investment, and state agencies for the development of Ablitech's Versadel drug delivery technology. Hammond holds a PhD in Medicinal Chemistry from The University of Mississippi and a BS in Biology and Chemistry from Butler University.
Matt Fouse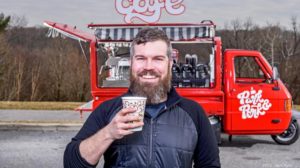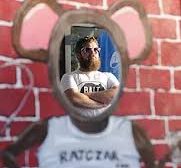 Matt Fouse is the creator and artist behind the iconic " Baltimore rat" logo. Recently Matt has launched a new business, " park and perk" a Vespa motor scooter, with a full-service espresso bar fabricated on to its body. From a young age, Matt has always run a business. Living near a large lake in his hometown, Matt would go out and catch worms and sell to the fishermen of the area. In the summertime, he would mow lawns. This Entrepreneurial spark from his youth has given Matt the tools to be the successful businessman that he is today.
Aubrey Reveley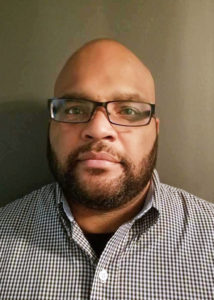 Aubrey Reveley is a Restauranteur & Caterer whose business spans the Greater Baltimore and Washington, D.C. area. A life-long entrepreneur, Mr. Reveley has owned multiple businesses within the Food & Service industries over the past 20 years.  He now looks to build others: providing insight and honest feedback to the next generation of young entrepreneurs. Mr. Reveley received his undergraduate degree from Loyola University in Baltimore, MD.
Natalie Estelle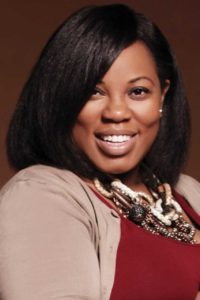 15 years in creative marketing communications, Natalie has worked in healthcare, technology, and non-profit sectors; The Baltimore Ravens and Orioles, March of Dimes, The Classic Catering People and Whole Foods to name a few. Co-Founder and President of Preemie Moms Rock, a 501(c)3 providing healthy food, therapeutic crafts and in-person parent-to-parent conversation helping Moms of preemies navigate NICU life. Graduated from Western High School and earned a BS from Towson University and an MA from University of Baltimore and will begin working towards an MBA in 2018. Mrs. Estelle resides in Owings Mills with her husband and two children