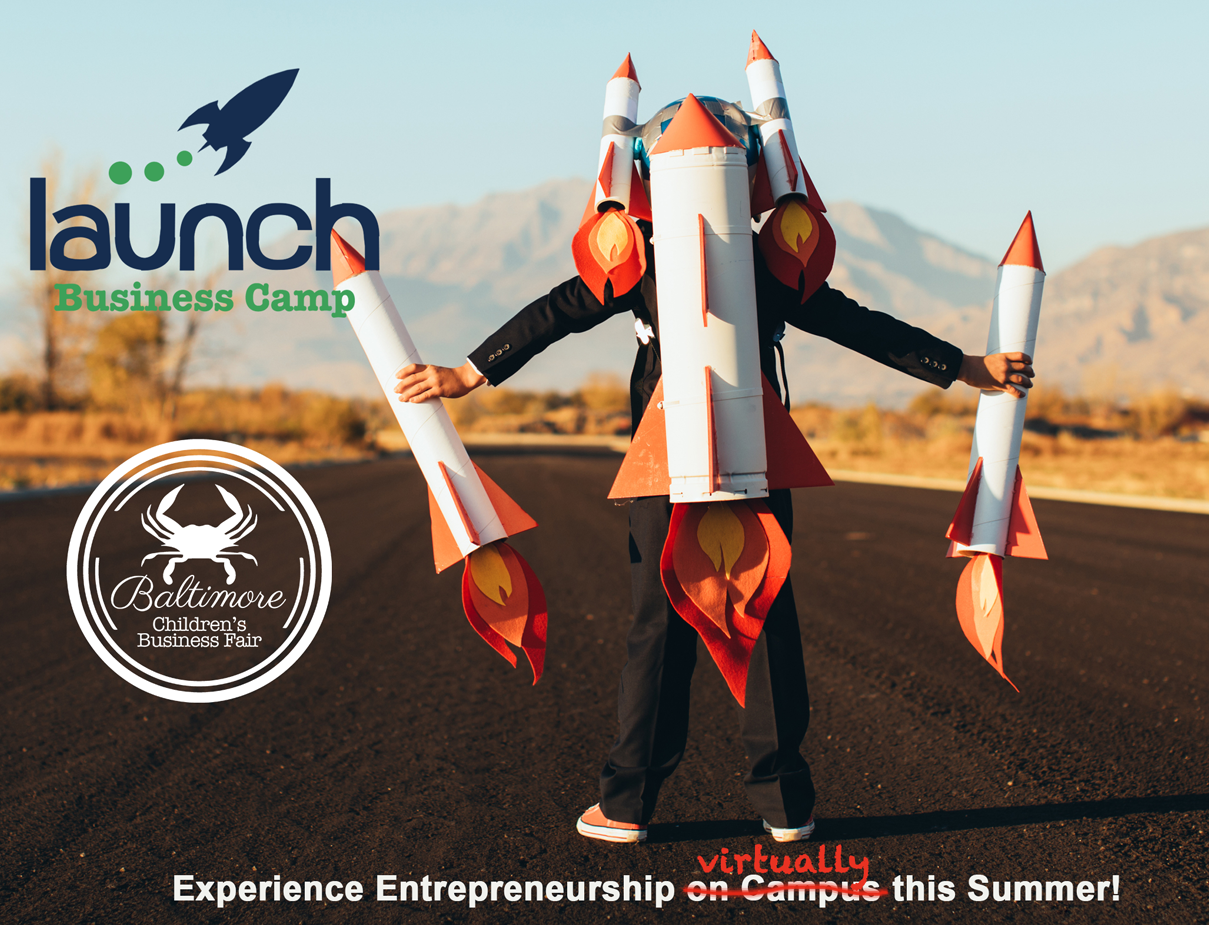 The Baltimore Children's Business Fair's Launch Business Camp is an exciting summer camp program for students to learn about business in a fun and engaging setting. In an action-packed 5 days, students will cover idea creation, pitching, budgeting, branding, and selling their goods or services.
We won't forget the fun! Each activity is geared to the appropriate age group and students will have scheduled breaks with planned games and activities for them to let loose and have even more fun!!
On the final day of the camp, parents are invited to join us for student entrepreneur presentations.
Notes:
-Each student will receive a welcome pack with workshop materials.
-The camp is appropriate for new and experienced entrepreneurs alike.
SUMMER 2021 PROGRAMS:
Our summer 2021 programs are virtual and open to student entrepreneurs ages 6-18 and run from 10 am – 1 pm each day.
Session 1: Ages 7-10 | 10 am- 1 pm | July 12 – 16, 2021
Session 1: Ages 11-14 | 10 am- 1 pm | July 12 – 16, 2021
Session 2: Ages 15-17 | 10 am- 1 pm | July 19 – 23, 2021
Registration Now Closed. Join us in 2022!