Previous Baltimore Children's Business Fair Judges
Harry Alford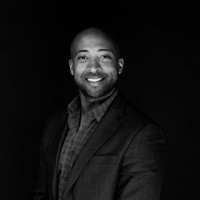 Whether in venture capital, education, or sports, Harry's career has always centered around inclusion. Harry is Co-Founder of the venture development firm, humble ventures, where he accelerates the growth of startups in partnership with large enterprises and investors. A 4x founder, Harry brings transferable skills and experiences in managing an accelerator, due diligence with early-stage venture capital fund, and exiting an e-commerce startup. In addition to being a Techstars mentor and blogging weekly for the past five years, Harry is the Interim Director of the University of Maryland's Southern Management Leadership Program where he supports and develops students who have an interest in entrepreneurship and an enthusiasm for starting a business venture, leading a company, or changing the world. Harry holds a BA from the University of Maryland, an MA in Sports Industry Management from Georgetown University, and an MBA from Babson College. Harry also has experience playing professional lacrosse. Harry lives in Washington, DC with his family.
---
Chris Beach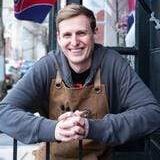 Chris's favorite thing about working at Chase Street A&E is experimenting with the equipment and learning new techniques. Countless objects have ended up in the "oopsie box" thanks to his dedication to learning. When he isn't working with the machines, he is busy maintaining and updating the workspaces to suit the changing needs of the business. He currently splits time between his day job at a local health care organization and his role as part-owner of Chase Street A&E. Chris is excited to see Chase Street A&E grow as a business and looks forward to seeing more of the unique projects that come through the shop.
---
Shana Beach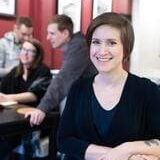 As an owner and the project lead for Chase Street A&E, Shana focuses on keeping all processes running smoothly. Thanks to her military career, she drives the team crazy with checklists and processes to ensure the most efficient and effective customer service possible. Her undergraduate design training allows her to oversee all custom work to ensure 100% customer satisfaction. Finally, her experience in computer science and web development means the Chase Street A&E website is built in-house and hand-tailored to the needs of clients. She is currently working on her Certified Recognition Specialist certification through the Awards and Personalization Association and is an active participant in the Baltimore City Chamber of Commerce and Mount Vernon Belvedere Association business committee.
---
Bonnie Crockett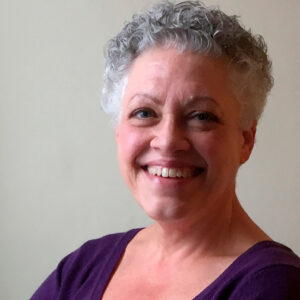 Bonnie Crockett has been director, professor, counselor, advocate, lender, and mentor to startups and long-established companies, business associations and community development corporations, banks, and CDFIs. She began her professional career as an attorney in the field of banking and commercial law, eventually becoming General Counsel and Vice-President of Loyola Federal Savings Bank. "A love of persuasive writing and challenging debate drew me to the law," she said, "but it wasn't until I started volunteering with the local community and business associations that I found my passion." So in 2000, she embarked on a new venture in community and economic development.
Bonnie was one of the initial organizers and then Executive Director of Federal Hill Main Street, Inc., which, under her direction, grew to be one of the foremost Main Street programs in the country, winning the Greatest American Main Street Award in 2008. Looking for new challenges, she took the position of Director of Westport Community Partnerships for Turner Development Group, where she developed and implemented a comprehensive community revitalization program. In her "spare" time, Bonnie teaches entrepreneurship and business planning to undergraduate and graduate students at MICA.
---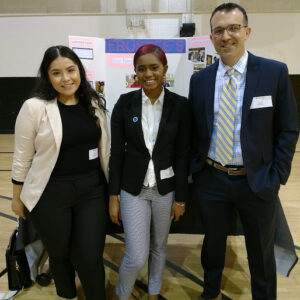 I have been a business teacher at Oakland Mills High School in Howard County for 20 years. I teach Marketing, Accounting, and Introduction to Business. My favorite topics are entrepreneurship and finance/investing. I truly love helping kids develop financial literacy skills and hopefully catching the investing bug at a young age. In my spare time, I enjoy reading, physical fitness and supporting my favorite sports teams (Steelers, sorry Baltimore area).
Don Cutwright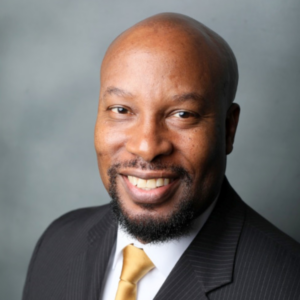 Don Cutwright has over 20 years of banking and business development experience in Baltimore. He excels at networking and developing solid client relationships, consultive sales including financial analysis, and is skilled at structuring and negotiating business loans. Early in his career, Don worked as a bank manager and sales manager at Chevy Chase Bank and Wachovia. This experience ignited his passion for serving small businesses, particularly those that are underserved and face barriers to obtaining capital. Don followed his passion by becoming a business banker, business broker, and business relationship manager at banks such as Susquehanna Bank, Bank of America, and M&T, where he refined his expertise in coaching entrepreneurs and developing a wide referral network.
As a Small Business Loan Officer for Baltimore Community Lending, Don underwrites small business loans, manages loan applications from inquiry to servicing, and expands outreach opportunities and referral sources.
---
Doug Holly
Doug Holly is an Entrepreneur in Residence at the Maryland Innovation Center, where he coaches startup businesses in product development, business improvement, sales, financial management, and strategy. Over the past four years, Doug has worked with over a dozen companies, helping them progress along their entrepreneurial journey. He has a degree in electrical engineering from Rensselaer Polytechnic Institute, where his master's project was developing a rangefinder system for an early prototype of a Mars autonomous vehicle. Doug continues to be an avid fan of the space program and also likes hiking and taking things apart to see how they work.
---
Loretta Johnson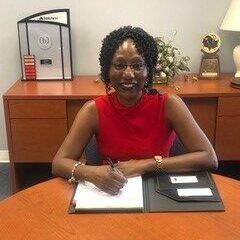 Loretta Johnson is a native of Georgetown, South Carolina. She's a graduate of Spelman College, Atlanta, GA, and holds an MBA from the University of Hartford, Hartford, Ct. She began her career with The Hartford Insurance Company, Hartford, Ct., and have also held positions with MetLife Auto & Home, the St. Paul Companies, and Nationwide Insurance throughout her career. Loretta opened her Baltimore County State Farm Insurance Agency in May 2009 and is recognized as an Honor Club Agent. Having served the Baltimore community for over 10 years, she enjoys giving back to the community. She's an active member of the Iota Lambda Omega Chapter of Alpha Kappa Alpha Sorority, Inc., Columbia, Maryland, and is a Lifetime Member of the National Alumnae Association of Spelman College, Columbia, Maryland Chapter.
---
Pava LaPere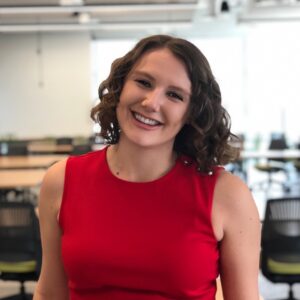 Pava LaPere is a Baltimore-based entrepreneur focused on building more equitable and accessible entrepreneurial ecosystems. After founding the accelerators at Johns Hopkins University, Pava started her own tech company, EcoMap Technologies, which uses AI to help entrepreneurs find resources within their community. Additionally, she works with Maryland's student entrepreneurs through her nonprofit, Innov8MD, and is a co-founder of Baltimore's first live-in accelerator, Emergence Baltimore. In her free time, Pava designs websites and writes about equitable economic development.
---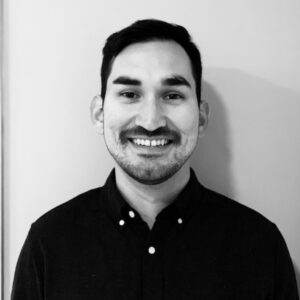 I attended the University of Delaware, moved to Maryland in 2015 to further my career as an Industrial Control/Automation Engineer. Has worked on local projects for the MTA Light Rail, MTA Metro, Fort Meade, and DC Water. Started my own Industrial Controls company in 2018 that services the DMV area.
---
Borndavid McCraw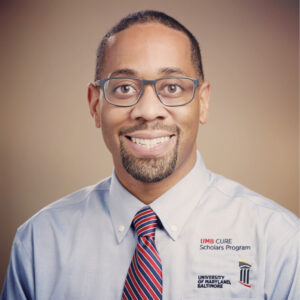 Borndavid remains connected to his hometown by running a PAL Program in SouthWest Baltimore, volunteering with the Maryland State Arts Council, and performing spoken word poetry for audiences of all ages; most notably, his viral song, "The Pencil Rap" which appeared in school classrooms across Maryland. He is passionate about social justice and youth advocacy, with plans to pursue a Masters of Social Work degree.
---
Aubrey Reveley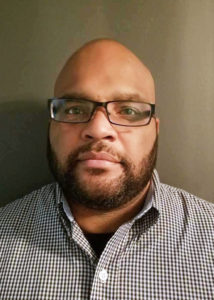 Aubrey Reveley is a Restauranteur & Caterer whose business spans the Greater Baltimore and Washington, D.C. area. A life-long entrepreneur, Mr. Reveley has owned multiple businesses within the Food & Service industries over the past 20 years.  He now looks to build others: providing insight and honest feedback to the next generation of young entrepreneurs. Mr. Reveley received his undergraduate degree from Loyola University in Baltimore, MD.
---
Nancy Waring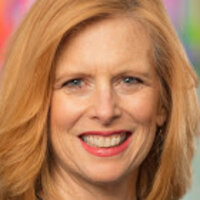 In 2015, Nancy Rozina founded Fitness at Work, in Baltimore Maryland, with the mission to train and empower adults to lead a healthy lifestyle in order to prevent chronic lifestyle diseases, such as high blood pressure, type 2 diabetes, and stroke. I embarked on her fitness journey in 2008, at the age of 47 when I ran my first marathon. In 2011 I began her fitness career as a personal trainer. Now I am not only a personal trainer but a certified Primal health coach, corporate wellness specialist, functional aging specialist, and balance specialist.
Nancy believes life is an amazing journey, and to truly be able to successfully embrace this journey and live our purpose having our health is KEY! Health is essential for unlocking our true potential!
---